Oberlin College & Conservatory
Class of 1970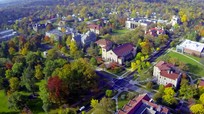 ANNOUNCEMENTS
Greetings from Oberlin!
Direct from Oberlin, we're pleased to share greetings from your classmates Gail and Reid Wood:
Virtual Ceremonies
Our Commencement/Reunion Weekend has been postponed until 2021 because of the pandemic. However, to recognize the Class of 2020 this week, Oberlin College will host pre-recorded virtual commencement celebrations, posting them online at the hours for which they were originally scheduled on May 24 and 25.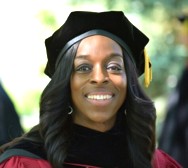 10:30 a.m. EDT Sunday: President Carmen Twillie Ambar's state-of-the-college address "The Certainty of Oberlin" will be posted.
10:00 a.m. EDT Monday: Board of Trustees Chair T. Chris Canavan '84 will be part of a Commencement Day celebration. The Class of 2020 will release its Time Capsule & Virtual Yearbook.
People across the world can watch "live" or at a later time that is most convenient for them. Just go to the commencement website at https://www.oberlin.edu/commencement .

War on Campus, Online
"Vietnam 101: The War on Campus," a documentary-style play by Rich Orloff '73, is based on letters and interviews with over 100 Oberlin alumni recalling campus life between 1964 and 1970. For the 50th anniversary of the Kent State shootings, Rich produced a Zoom online version entitled "Days of Possibilities." It's available until June 15 on his website https://www.richorloff.com/. (Thanks to Paul Safyan '68 for the information.)
Photos of May 4, 1970 are Wanted!
Calling all members of the class of 1970!
Jeff Hagan, the editor of the Oberlin Alumni Magazine, is looking for photos of Oberlin's anti-war protests that took place right before (or right after) the May 4th shootings at Kent State. The OAM is also looking for pictures from the trip to protest the Vietnam War and the concert in Washington at the National Monument the following weekend.
If you have photos and are able to scan them into a digital format, please send them to Sue Angell at: sue.angell@oberlin.edu so that she can share them with the Oberlin Alumni Magazine!
Thank you so much. - sue
Oberlin Remembers Kent State
Sunday, May 3 at 2 p.m.
As we commemorate the 50th anniversary of the shootings at Kent State University, we revisit the era with a look at Oberlin's response in the days that followed the massacre. Our episode features an archival performance of Mozart's Requiem Mass in D Minor at the National Cathedral in Washington, D.C., performed by the Oberlin College Community Orchestra and Chorus and featuring faculty tenor Richard Miller, under the direction of the legendary Robert Fountain. We begin with a chat between Oberlin conducting professor Gregory Ristow '01 and Helen Paxton '73, who sang in the choir in May 1970 and who chronicled Oberlin's role after the shootings in a forthcoming story in the Oberlin Alumni Magazine.
To view, please click here: https://www.oberlin.edu/conservatory/stage-left
A Playlist of Our Times
(Originally for our reunion dance party, but submitted for everyone's enjoyment!)
One of the events planned for our now postponed 50th Reunion Weekend was a dance party—musical retrospective of 1966-1970. The link for the playlist is attached and although the songs appear on the list in the order in which they were intended to be played— British Invasion, Motown, R&B, hippie culture etc and ending with Ohio by CSN&Y, Give Peace a Chance, and the Beatles' The End in remembrance of Kent State and the end of our Oberlin campus years—the playlist will play in shuffle mode. In-A-Gadda-da-Vida is a bonus track.
Thank you to Marc Krass for all his hard work in putting this list together. Enjoy it and stay safe. We look forward to enjoying this music together when we actually meet to celebrate 50+ years.
If you have a favorite that is missing please post it. The more music the better.
https://open.spotify.com/playlist/1eWv0zGe4t1fcTU61pri7z?si=KV7Edl47RF2jvoK7_6eOUA
Mike Rogan and Jane Katz Field
REUNION POSTPONED UNTIL 2021
All Commencement Reunion Weekend registrations will be refunded. Thank you for your patience if processing your refund takes longer than expected. If you do not wish to receive a refund but instead wish to donate your registration fees to Oberlin scholarship support or another fund of your choice, please email alumni@oberlin.edu.
Campus coronavirus updates are here. Excerpts from President Ambar's letter of March 31, 2020:
Each May members of the Oberlin community gather on Tappan Square to celebrate the achievements of our graduating class. We reconnect with our alumni at reunions.
It is very disappointing to say that this year, we will be unable to experience Commencement & Reunion Weekend in the same way, due to the impact of the coronavirus. [Next year,] we will host a combined Commencement weekend for the Class of 2020 with that of the Class of 2021.
For the 50th reunion Class of 1970, we would like to invite you back to celebrate with the Class of 2020 in 2021.
Given the overwhelming size of a joint reunion, Advancement staff will be working with alumni leadership to determine what may be possible. Continue to monitor the Commencement Reunion website for additional information.
For the alumni who planned a return to Oberlin, we know this news is also disappointing, but hopefully heartening as well. I am already looking forward to the coming months when we will have the opportunity to be together in person again and enjoy our Oberlin community. Until then, I wish you and your families good health, safety and peace.